If you are looking for the best medical college Delhi, then you are in the correct place. Here we have listed the best medical college in Delhi with their course details, contact details, official website link and other important stuffs about the college.
Before opting a medical college you have to consider the following points-
Whether it is a govt body or not
Departments available
Courses available
Specialty courses
Facilities
5 Best Medical College in Delhi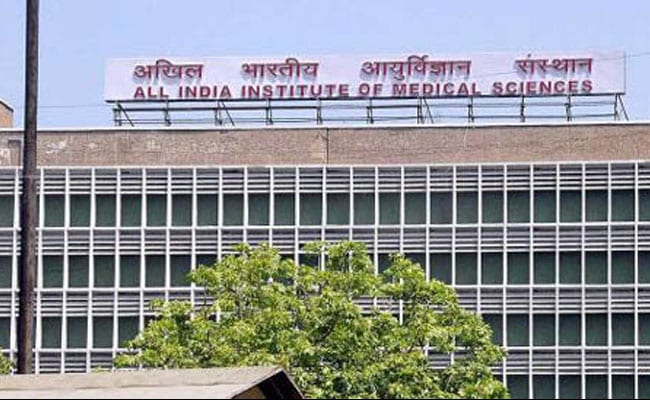 AIIMS (All India institute of Medical science)
This list starts from AIIMS. No doubt it is one of the best medical college in India. In India, there are 7 AIIMS located at different regions of the country.
AIIMS is famous for-
* AIIMS Hospital
* AIIMS University (Provides medical degree, distinctions in Doctorate, UG, PG)
* World class medical facilities
* Advanced medical treatments and techniques
Few important facts about AIIMS Delhi-
* It is located > Ansari nagar, Aurobindo marg, Delhi
* It has modern teaching facilities
* Under the UG and PG level, it conduts teaching programs in medical & para medical courses
Popular courses they offers-
* Undergraduate Courses (UG)
* Postgraduate Courses (PG)
* MBBS
* M.D/M.S/M.D.S
* B.Sc Nursing (post Certificate)
* M.Ch. (5 year course)
* B.Sc. (Hons.) Nursing
* M.Sc. / M. Biotechnology
* Paramedical Courses (PM)
* B.Sc. (Hons.) Opthalmic Techniques
* B.Sc. (Hons.) Medical Technology
AIIMS Delhi location and contact details-
Ansari Nagar, New Delhi – 110029
Phone : +91-11-26588500 / 26588700
Official website – https://www.aiims.edu/en.html

Maulana Azad Medical College (MAMC)
It is a govt medical college affiliated to University of Delhi. It was named after the name of first education minister and freedom fighter Maulana Abul Kalam Azad.
Courses offered-
* MBBS
* Post graduate degrees of MD, MS
* Superspeciality, subspeciality fellowship degree of DM, MCh.
* Degree in nursing and pharmacy
* Eye centre
* Dental sciences
Popular courses-
Undregraduate (M.B.B.S.)
Postgradute (MD/MS)
Postgradute (DIPLOMA)
Post-Doctoral (M. Ch.)
Maulana azad medical college contact details-
Bahadur shah zafar marg,
New Delhi – 110002
Ph. – 011-23239271 /72/73/74/75
Official website – http://www.mamc.ac.in/index.html

Lady Hardinge Medical College (LHMC)
LHMC established in the year 1916. It is a women medical college located in New Delhi. In the year 1950, it became a part of the Medical science faculy under University of Delhi. LHMC is funded by the govt of India.
LHMC has different departments-
Department of Physiology
Department of Anatomy
Department of Microbiology
Department of Biochemistry
Department of Pathology
Department of Forensic Medicine
Department of Pharmacology
Department of Community Medicine
Courses-
* MBBS
* M.D./M.S.
* PG Diploma
* M.Ch. (Paediatric surgery)
They offer Post graduate degree and Super specialty courses-
Anaesthesia
Anatomy
Biochemistry
Community Medicine
Dermatology
Forensic Medicine
Medicine
Microbiology
Obstetrics &Gynaecology
Ophthalmology
Orthopaedics
Otorhinolaryngology
Paediatrics
Pathology
Pharmacology
Physiology
Psychiatry
Radiology
Surgery
Dental Surgery (Oral maxillofacial Surgery)
LHMC campus location and contact details-
C-604, Shaheed Bhagat Singh Road,
Diz Area,
Connaught Place,
New Delhi, Delhi 110001
Phone – 011 2336 3728
Official website – http://lhmc-hosp.gov.in/index.php
University College of Medical Sciences (UCMS)
UCMS is also in the list of best medical college Delhi. It is a affiliated medical college under University of Delhi. UCMS is associated with the Guru Teg Bahadur Hospital. By the efforts of Health minister of Delhi, UCMS was founded in the year of 1971. This college has a huge campus which also includes the Guru Teg Bahadur Hospital.
Guru Teg Bahadur Hospital has a 1000 bed arrangements and acts as a training hospital. It has many facilities like-
* Central workshop
* Laboratory services unit
* Animal house
* Hostel (Separate boys and girls)
* Medical illustration/photography
* Skilled lab
* Canteen
* Medical education unit
Departments-
Anaesthesiology,
Anatomy,
Biochemistry,
Biostatistics and Medical Informatics,
Community Medicine,
Dentistry,
Dermatology,
Forensic Medicine,
Medicine,
Microbiology and Gynaecology,
Ophthalmology,
Orthopaedics,
Otorhinolaryngology,
Paediatrics,
Pathology,
Pharmacology,
Physiology,
Psychiatry,
Radiology,
Surgery.
UCMS location and contact details-
Principal
University College of Medical Sciences
Dilshad Garden
Delhi – 110 095
Phone – 011-22582106, 22592971, 22592371
Official website – http://www.ucms.ac.in/

Dr. Baba Saheb Ambedkar Medical college and hospital (BSAMCH)
As the name suggest, it is named after the chief architect of Indian constitution Dr. Baba Saheb Ambedkar. It is a govt medical college in New Delhi and is in the list of best medical college Delhi.
It has a great infrastructure-
1. Two lecture theater
2. Demonstration rooms in each individual department
Anatomy
Physiology
Biochemistry
Pharmacology
Pathology
Microbiology
Forensic Medicine
Community Medicine
3. It has separate common rooms for boys and girls in different college blocks
4. It has a central library
5. It has various laboratories
6. Computer lab with 25+ computers and internet connection
7. It also has an air conditioned auditorium
8. BSAMCH has other residential facilities like hostel, mess, rooms, flats
9. It has facilities for sports (indoor and outdoor games) like chess, hockey, cricket, football, badminton
10. BSAMCH has T.V. and set top box facility which are installed in the mess
11. For the complete faculty list > CLICK HERE
Contact details and campus location-
Sector-6, Rohini, Delhi
Ph : 011-27058778
Official website – http://www.bsamch.ac.in/index.html
---
Hope you have liked this list of best medical college Delhi. We have tried our level best and have mentioned all the essential details regarding the colleges.
# For walkins and off campus drive jobs notifications – Click here 
# Steps for starting an ecommerce business in India – Click here
Comments are closed here.